Address:
Location : N H 65 Rood, Beside SBH Bank City : Suryapet Opens : Mon - Sat 10 AM - 9 PM Closed on : Sunday
Contact
Racharla Kamalakar
98482-99199
Description
SRI VENKATALAXMI HERO, SURYAPET, Dist: NALGONDA, TELANGANA STATE is the Nalgonda largest two - wheelers, based in Telangana.
In 2001, the company achieved the coveted position of being the largest two-wheeler salce and servicing company in suryapet and also, the 'Nalgonda's No.1' two-wheeler showroom.
VISION :
The story of Hero Honda began with a simple vision - the vision of a mobile and an empowered India, powered by its two wheelers. Hero MotoCorp Ltd., company's new identity, reflects its commitment towards providing world class mobility solutions with renewed focus on expanding company's footprint in the global arena.
MISSION :
Hero MotoCorp's mission is to become a global enterprise fulfilling its customers' needs and aspirations for mobility, setting benchmarks in technology, styling and quality so that it converts its customers into its brand advocates. The company will provide an engaging environment for its people to perform to their true potential. It will continue its focus on value creation and enduring relationships with its partners.
Flyer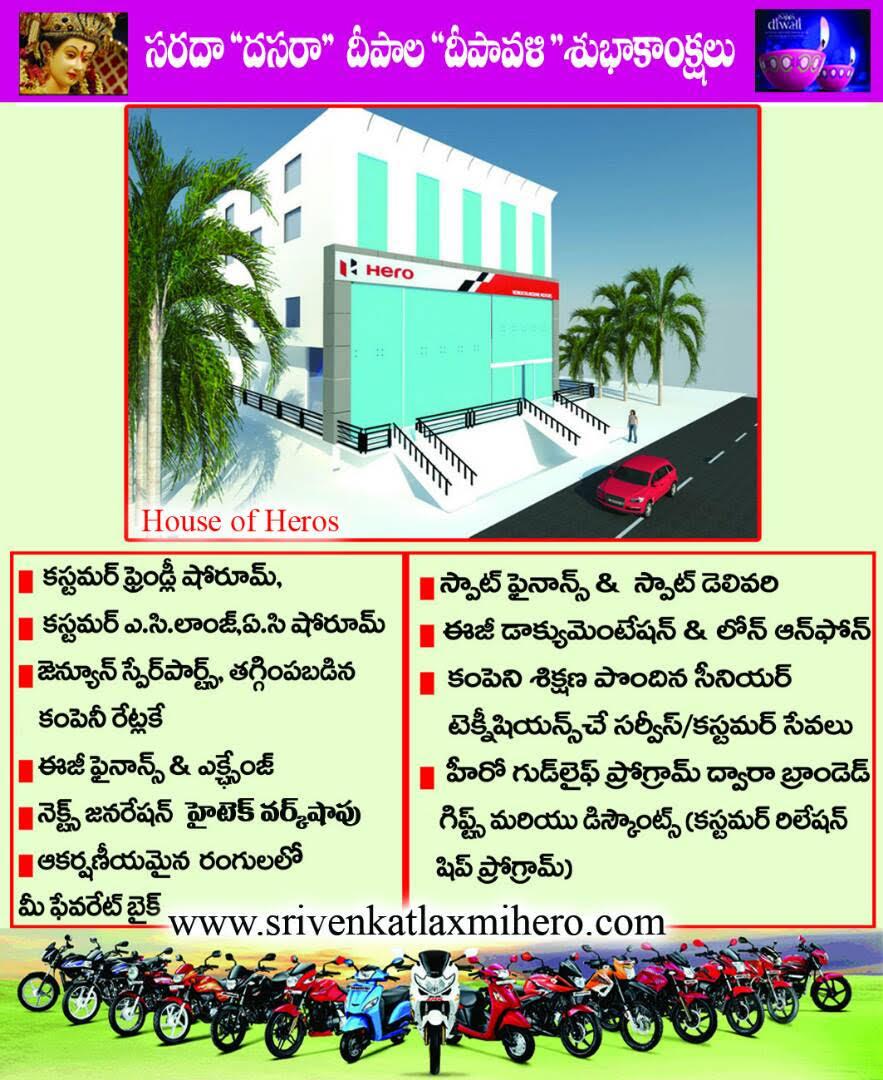 http://www.srivenkatlaxmihero.com/